Founder, Director and Editor-in-Chief,
Early Cello Series Editor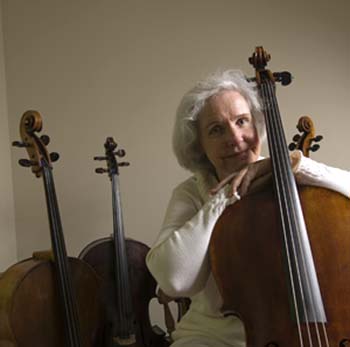 After studies at the Eastman School of Music, University of Rochester, and the Staatliche Hochschule für Musik in Munich, Nona Pyron received her Masters Degree and DMA in cello performance from the University of Southern California. Following nine years on the Music Faculty of Willamette University in Salem, Oregon (and, during that time, 2 ½ years with the Portland Symphony), she began research in Europe into the early history of the cello. This lead to the discovery of a vast, unsuspected Baroque and Classical repertoire for the cello which now forms the Pyron Collection of Early Music. During this time she also became active as a solo performer, playing both the standard repertoire on modern cello, and the newly-found early repertoire on period instruments. She has performed frequently in London — including concerts in the Purcell Room and a series of six concerts in the Wigmore Hall — and in Germany, Austria, Switzerland, Italy, Belgium and the United States. In 1980 she compiled and edited the thoughts of William Pleeth for the book Cello (Yehudi Menuhin series), which included a lengthy chapter covering her own work on the early history of the cello. Her articles and essays have appeared in numerous magazines, including The Strad, Strings, Music Teacher, the American Violoncello Society Newsletter and the Australian Violoncello Society Newsletter. She is included in the 64th edition of Who's Who in America.
Nona Pyron teaches cello and chamber music at Westmont College in Santa Barbara, California, and gives Master Classes throughout Southern California.
Timothy Roberts
Early Ensemble Series Editor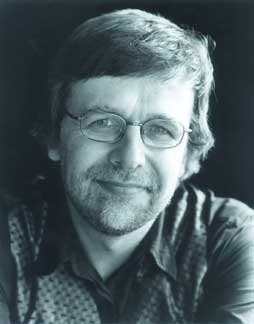 Born in London and a graduate of Cambridge University, Timothy Roberts has edited and provided realizations for many Grancino publications, as well as for leading British publishers including Oxford University Press, Faber Music, Stainer & Bell and Fretwork Editions. He also has had three decades of professional experience as a harpsichordist, including some 20 years as principal continuo player of the internationally renowned Gabrieli Consort and Players as well as a long association with His Majestys Cornetts and Sagbutts. He has participated in some 60 CD recordings, among them a series for Hyperion Records (London) for which he researched and edited little-known British songs of the 18th and 19th centuries.

John Feeney
Contributing Editor to the Early Double Bass Series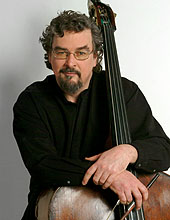 John Feeney is principal double bass of the Orchestra of St. Luke's in New York City, the period instrument groups - American Classical Orchestra, Grand Tour Orchestra and also plays principal bass for Sinfonia New York. A chamber musician and soloist of international renown, he is a frequent guest with the Smithsonian Chamber players, the Four Nations Ensemble and Artek. First prize-winner of the Concert Artists Guild and Zimmerman-Mingus International Competitions and medalist-prizewinner in the Geneva and Isle of Man Competitions, his performances of double bass concertos, with orchestras such as the American Symphony and St. Luke's, include engagements at Carnegie and Alice Tully Halls and many other major NYC venues. In 2007 he gave the world premiere of Paquito D'Rivera's "Conversations With Cachao" a concerto for clarinet/sax, double bass and orchestra at the Caramoor International Music Festival with Paquito D'Rivera and the Orchestra of St. Luke's. Later that year he and Paquito played with the Orquesta Sinfonica Nacional in Mexico City and Monterrey, Mexico. John has been prolific at transcribing music for the double bass and violone and is an avid Viennese violonist. In 2009 he founded "Dragonetti's New Academy" (DNA) a string quintet dedicated to performing familiar and forgotten music. Under the auspices of the Classical Recording Foundation, DNA has completed their first world premiere recording of unpublished music of Domenico Dragonetti. These works are being published by Grancino Editions in a new complete edition edited by Mr. Feeney called Domenico Dragonetti: The Complete Chamber Music. John has also recorded extensively for most major record labels and holds Bachelor's and Master's degrees from the Juilliard School.